13 March 2021
The recent participants in the Prada Cup are proving their worth up in the chopper. American Magic's Paul Goodison has made some excellent insights from the sky, but was well matched by David 'Freddie' Carr's observations as he watched the America's Cup move to 3-3.
For someone used to being heads down turning handles as his body struggles to cope in the red zone of 99% max heart rate, the Ineos Team UK grinder clearly knows his tactics and his technicals too.
Before racing began, Freddie correctly predicted that the thousands of spectator boats on the right-hand side of the course would cause the light breeze to lift off from the surface and create a bit of a weaker spot on the right-hand side of the course.
He also spotted that Luna Rossa's mainsail failed to flip on to the new gybe for the Italians' run back towards the line in the pre-start. Anyone who sails with a fully-battened mainsail knows the deadening feeling when the battens refuse to flick into shape out of a gybe, except that the effect is way worse on an AC75 struggling to stay on its foils.
That fluffed gybe was game over for Italy as Te Rehutai scorched away to a dominant lead.
Yesterday Olympic coach Jon Emmett wrote to me observing how much better the Kiwis were tacking the boat in race 4 compared with race 3 just an hour earlier. "They're coming out with a bit more windward heel, just like you would in your foiling Moth, and the whole manoeuvre looks slicker." The Kiwi tacks looked another level better today too, as they shake off their race-rustiness and find their groove.
However, Jimmy Spithill has looked the better bet in the pre-starts and Pete Burling needs to do more of what he did in the pre-start in race six where he judged his time and distance much better than race five.
Meanwhile, still no lead changes on the race course. Local expert Richard Gladwell is praying for the action to move to a different course where there might be more opportunities for a lead change, just as we saw in that Ineos Team UK v Luna Rossa thriller. You can read Richard's thoughts here...
https://www.sail-world.com/news/235920/Americas-Cup-Rialto-Mar-12-Rebooting-the-Cup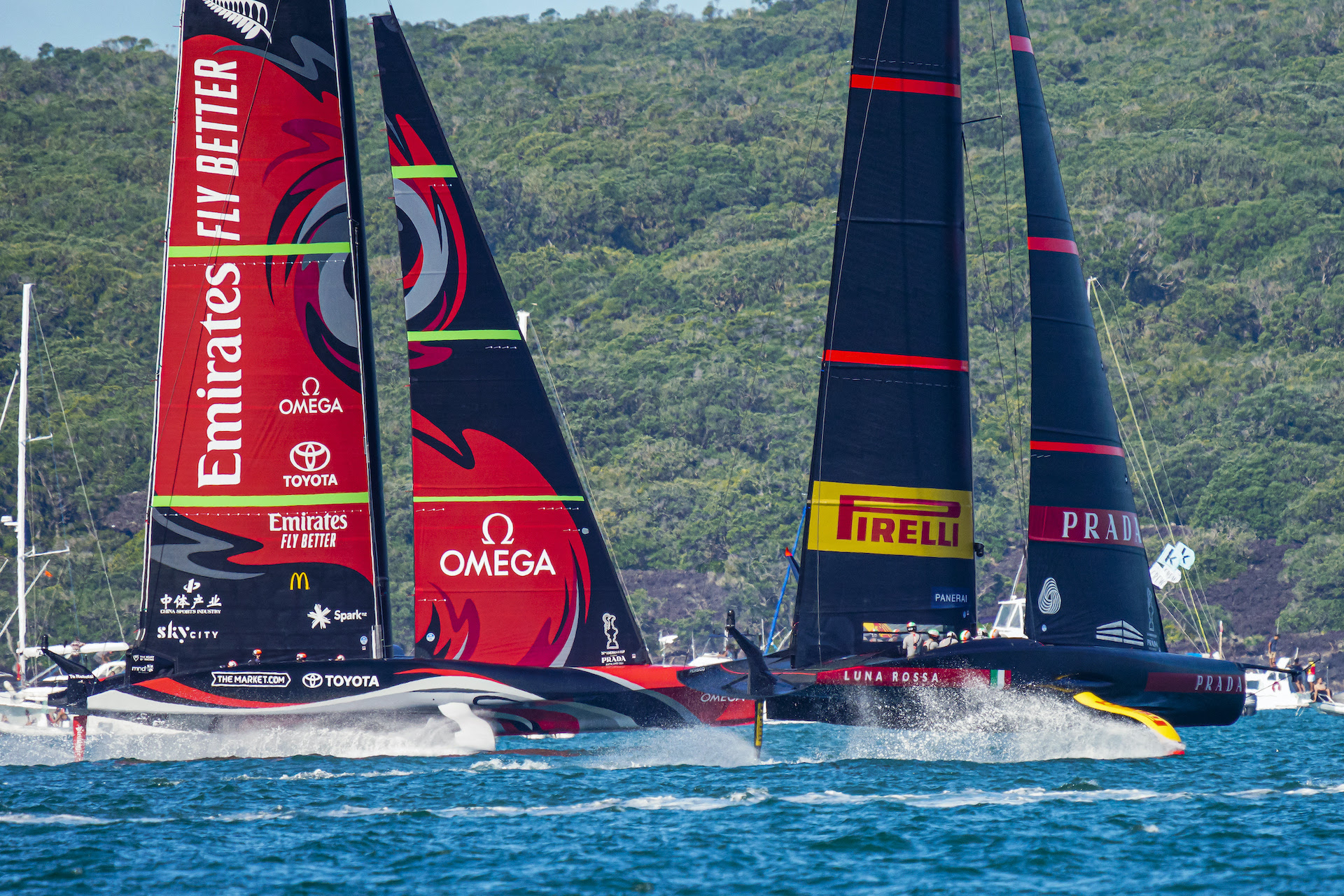 © ACE/ studio Borlenghi