This interview was first published in March 2009
Nick Craig is one of Britain's most successful sailors, and arguably the country's most successful amateur dinghy sailor. He has won the Endeavour Trophy, Britain's Champion of Champions event, four times. He has won three consecutive World Championships in the OK singlehander, and earned one of those titles the same year he also won an Enterprise World Championship. He has scored very respectable results in the Olympic Finn fleet, including a top 20 at the Europeans ahead of many full-time professionals, and recently he has taken up B14 sailing, winning the UK Nationals at his first attempt.

Currently he owns five boats: OK, Enterprise, RS400, B14 and Phantom. But with his wife due to give birth to twins in summer 2009, Nick's already busy schedule is set to get even more hectic. For any amateur sailor looking to improve his game, then Nick is the ultimate role model, proof of how much you can achieve whilst holding down a job that's unrelated to the sailing world. Here we start by asking the marketing man from Procter & Gamble how he makes the most of his most precious resource - time.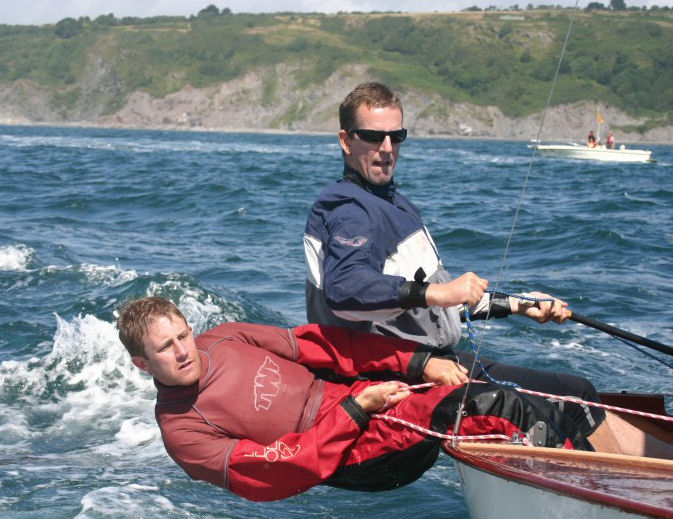 © Janice Bottomley, www.sailaway.me.uk - Nick racing the Enterprise with Toby Lewis



SailJuice: You've had a lot of success in many amateur and Olympic classes as well as holding down a full-time job. How do you make the most of your limited time?

Nick: I guess it's doing as much sailing as I can while holding down a full time job. I get out most weekends, and a few evenings in the summer when I can. My job isn't quite full time. I agreed a deal to get unpaid holiday, an extra few weeks, so I can do 7 or 8 weeks of championship sailing in an ideal year, rather than two or three weeks that I might be able to do if I didn't have more holiday. The experience of racing in big fleets against sailors better than me is where I've learned the most, and whenever I go sailing I make sure I always get something out of it. I have some ideas of what I'm trying that day or weekend, and working out what I could do better.

SailJuice: How do you keep track of your goals and objectives?

Nick: I keep a sailing log of what I'm doing, especially rig and boat settings, what when well, what didn't work. I work out the things I'm doing wrong, and a lot of events I'll push myself out of my comfort zone. If I'm not starting very well at the committee boat for example, I'll force myself to do that. Obviously I wouldn't do that in a big event but for the smaller events you've got to swallow your pride and accept that things might go wrong because you're trying something different. So I might test a different sail or a different starting approach or something like that. At the big events I'm very conservative and don't try anything new, but trying to sail your best every weekend probably means you don't learn as much, so make a decision that at some events you're going to try new things. I think you'll learn more that way.

SailJuice: You spent a period in the RS400 where you did a lot of training and two-boat tuning with Roger Gilbert. You didn't do much racing but you trained hard together and you both went on to dominate the RS400 fleet for some years. Was that the most valuable period in your sailing for really improving your boatspeed?

Nick: I'd say it was that period and a similar period in the OK, where I trained for a year with Andy Rushworth and Jim Hunt in two separate periods, and it's those periods where I improved my boatspeed the most. Your tactics don't benefit so much, that's lots of big fleet sailing, but in terms of being able to sail the boat quickly through the water, those were the most valuable periods. What you learn is not so much about coming up with a magic set of numbers, but very much being able to sail close to another boat. If you miss a wave, you know about it straight away whereas normally you might get away with that. So that sharpens you up. And I think it gets you used to sailing against other boats in uncomfortable situations so if you are on the edge of dropping into someone's lee bow or dirt, you just learn to hold it, hold it, hold it. That's so powerful in a racing situation because you get to go the way you want to go more of the time. If you can't hold a lane, you have to have a very wide lane when you're racing. That means you struggle to go the way you want to go when things aren't going well for you. It's easy to sail fast when you've got clear water, the challenge is doing that when you're in the pack and still being able to sail quick so I think that two-boat tuning taught that more than anything else.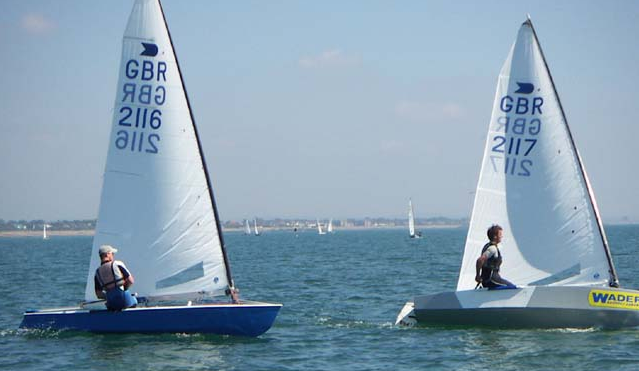 Nick Craig (OK sail No. 2116) rates two-boat tuning as one of the best ways to improve boat speed

SailJuice: The fact that you went through that period of training, something that the vast majority of people don't in amateur fleets, must give you a lot of confidence when you line up on the start line....

Nick: Yes, to a degree. I think it's mainly about time in the boat. It's important to line up with that confidence. But you should still be able to do that even when you haven't got much time in the boat. It's important to get away with not being that quick as well, not being so reliant on boatspeed. So if I haven't been in a boat for while then I tend to be a bit more punchy on the start, get my nose out, because I know I won't be able to get away with it on boatspeed. You have to change your style a bit depending on how confident you are with your speed. You have to honest and realistic about that. There are times when you won't be at your best, depending on what's happening.