MP3 audio (22 minutes):
Jim Saltonstall is one of the most influential sailing coaches in the world. Having set up the RYA youth programme in the late 70s, he has been responsible for the development of some of the greatest sailing talents of recent times - names such as Ben Ainslie, Iain Percy, Bart Simpson - the list goes on. Jim (supposedly now retired) is still actively involved in the sailing scene, except that now he picks and chooses his projects ....
Listen to the podcast in the audio player below...
or download the podcast to your desktop by clicking the link below....
CLICK HERE TO DOWNLOAD SAILING TALK PODCAST...
If you're an iTunes user, you can subscribe to Sailing Talk here...
Subscribe to Sailing Talk in iTunes link...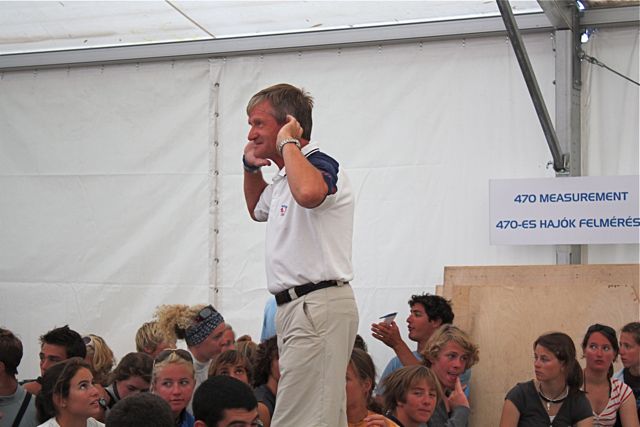 Jim Saltonstall at the 420 & 470 Junior European Championships