It's all about racing around things - around the Isle of Wight for 1900 boats in the JP Morgan Round the Island Race, 400 catamarans in the Zwitserleven Round Texel Race, and of course the Volvo Ocean Race around the planet. Surprise signing to Puma Racing is surf god Laird Hamilton. What's he know about sailing?
Listen to the podcast in the audio player below...

or download the podcast to your desktop by clicking the link below....

CLICK HERE TO DOWNLOAD SAILING TALK PODCAST...

If you're an iTunes user, you can subscribe to Sailing Talk here...

Subscribe to Sailing Talk in iTunes link...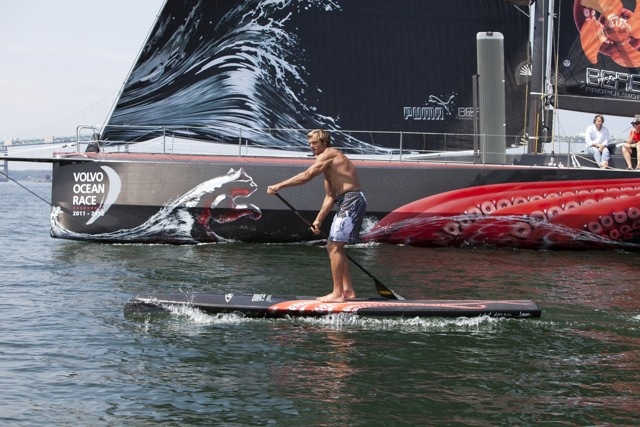 © Megham Sepe: Laird Hamilton for Puma Ocean Racing