Victor Kovalenko is the 'Medal Maker' who has been responsible for more Olympic success than pretty much any other coach on the circuit. The former Ukrainian coach extracted a gold-medal winning performance from Yevhen Bratslavets and Ihor Matvienko in Savannah 1996. Then, having been invited to move to Australia as 470 coach, he produced gold-medal winning performances in both the Men's and Women's 470 on home territory in Sydney 2000. He repeated that feat with double 470 Gold for Australia in Qingdao 2008, and men's gold at London 2012.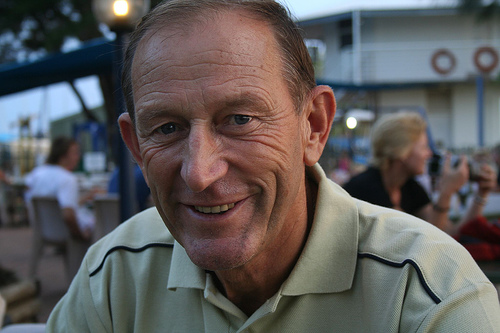 © Stephen Barnett: Victor Kovalenko, the Medal Maker in the 470 class



Victor is, by the account of many of those who have trained under his guidance, a very hard task master. Tom King had been a competent but not especially accomplished 470 helmsman, but Victor coaxed an increasingly impressive performance out of him and crew Mark Turnbull which culminated in a 470 World Championship win followed soon after by the Olympic Championship on Sydney Harbour.

As with winning any Olympic medal the Aussie team had to master every aspect of their performance, including a high technical understanding of the boat and rig. But Tom King attributed the big leap in performance to the magic 40 days that Victor just made them go out and practise the most mundane aspects of 470 sailing – the tacks, the gybes, the mark roundings, simply sailing in a straight line. No faffing around with rig settings or sail choices was permitted during that time.
When King and Turnbull returned to the Olympic circuit in 2000 they were virtually unbeatable, winning all three races on one particular day of the World Championship. I don't think even the sailors themselves fully understand the reasons for their transformation into world class athletes but I suspect the process of concentrating fully on the most basic aspects of sailing rather than the high-end nitty-gritty of the 470 made them much better at sailing on 'automatic pilot'.

Like many elite fighting forces, the US Rangers train and train until it hurts, then train some more. They operate on the basis that under times of stress, the mind and body will always revert to the most familiar and ingrained habit. If that ingrained habit is to panic and run away when under enemy fire, you won't be much use to the US Rangers. So the idea is to train the desired response repetitively until it becomes second nature. Psychologists who have worked with the US Rangers believe that you need to repeat an action 2,500 times until it becomes the dominant action – ie the one that you will revert to without thinking, even under extreme stress.

This is what many athletes from different sports do – martial artists, track and field athletes, swimmers, to name a few. The thing about these sports is that they are repetitive, quite one-dimensional pursuits, where there is little alternative but to knuckle down and 'Just Do It'. The trouble with sailing – or you could say the very nice thing about sailing – is that there are many ways to succeed. It is such a complex, multifaceted sport that you can find several different approaches to success.

If you get bored or disheartened, you can try another tack. If boatspeed is your thing, you can find the right class and throw time and money at developing a fast boat that gives you such a speed edge so as to make you virtually invincible – even if you start badly or go the wrong way up the first beat. Or you can get really good at the weather and local knowledge and outsmart your way past the opposition with some good seat-of-the-pants sailing skills. Or you can practise, practise, practise.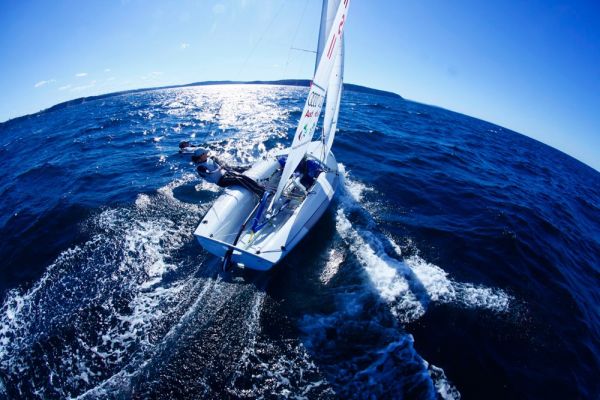 Matt Belcher and Malcolm Page in the 470, who together won gold in London 2012

The latter option isn't always the most appealing. Much more fun to go out and race all the time. But the Victor Kovalenko approach seems to require a much harder practice regime than many sailors would naturally subject themselves to. And while it might seem dull and repetitive work at the time, who cares if the next time go out you end up winning the World Championship?

Train hard, fight easy.