Australia are coming on strong, and threaten to topple the mighty Team GB from their perch as the pre-eminent sailing team in the world. Tom Slingsby wrapped up Australia's first gold of the regatta, but his mates in the 49er Nathan Outteridge and Tom Slingsby sealed 49er gold with a Medal Race to spare, as did the Kiwis for silver.
The medal races on the Nothe Course have certainly been crowd pleasers, even if not all sailors are happy racing there. Ben Ainslie said he was pleased never to have to race their again, but today his girlfriend was one of four sailors who could have won gold and the ding-dong battle that ensued was a sight to behold.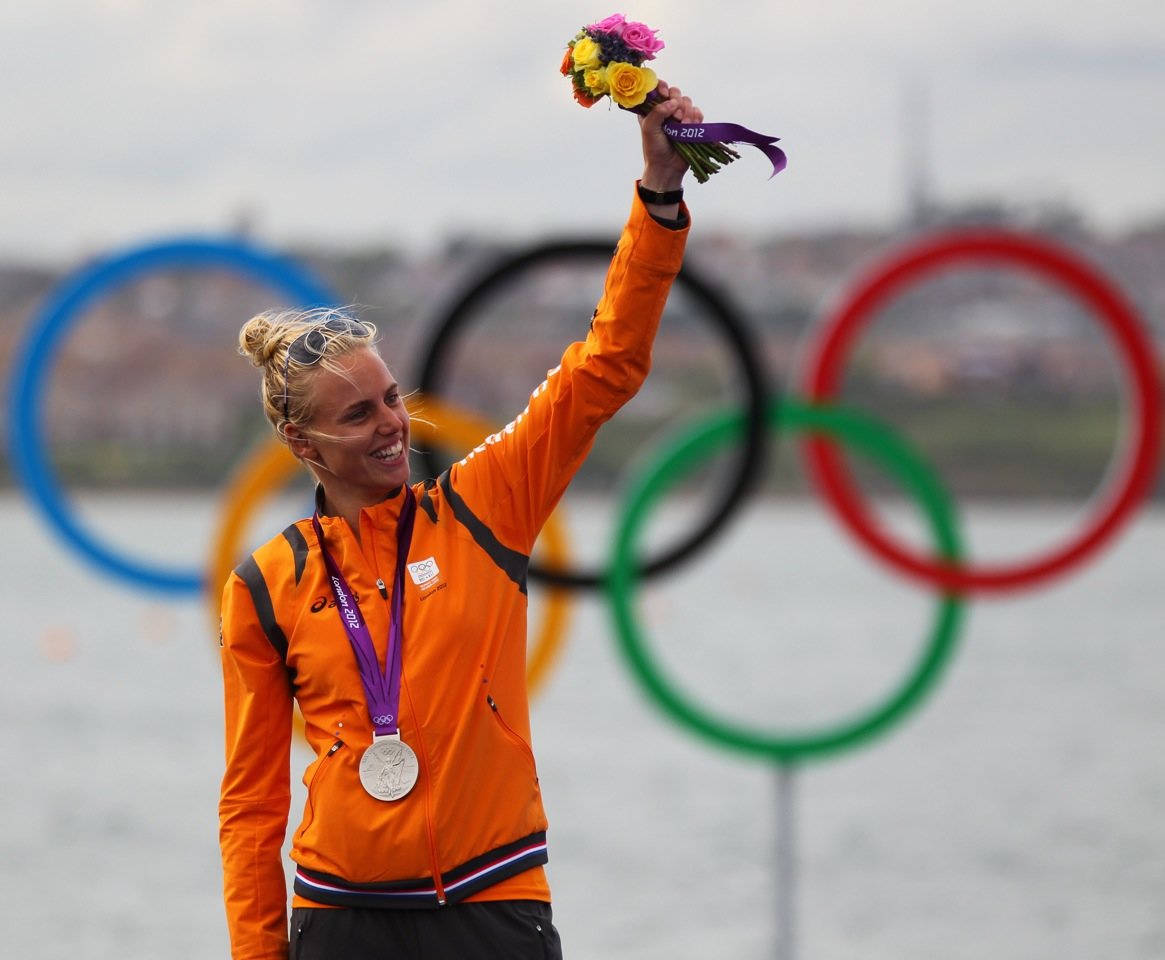 © Richard Langdon: Marit Bouwmeester celebrates her Silver Medal
In the end Ben's other half, Marit Bouwmeester from Holland had to settle for silver behind China's Xu Lijia, with Evi van Acker of Belgium taking bronze. Having dominated the early part of the regatta, Annalise Murphy was devastated to come away with nothing.
Still, she's young enough to stick at it, and she will be looking to return to Rio 2016 for another shot at a medal. Tom Slingsby and Rasmus Myrgren both looked set for medals in China four years ago, but went home empty handed. Both considered giving up the sport, but the Aussie and Swede will be glad they didn't, having secured gold and bronze in the Laser. Between them finished the 23-year-old Cypriot Pavlos Kontides who has the youth and the class to win more medals in the coming years.
It was nice to see Paul Goodison fronting up to the media today, sad to have missed a medal with a knackered back, but he says he isn't done with the Olympics yet. And he and Slingsby, who have had their differences over the past couple of years, are even talking to each other again.