Sailjuice.com has been catching up with a few of the big names competing in Marseille for the final leg of the Bullitt GC32 Racing Tour 2015.
Here's some of the interviews we've done, with some insights into the world of high-speed foiling techniques:

Nathan Outteridge struggling a bit on his second day of racing the GC32....







Morgan Larson on what he needs to do to win the GC32 series in 2015....







Yann Guichard sails Spindrift to a good set of scores on day 2 in Marseille...







Nathan Outteridge after his first day of racing the GC32, and a windy day too!


Morgan Larson steered Alinghi to 4 wins from 6 races....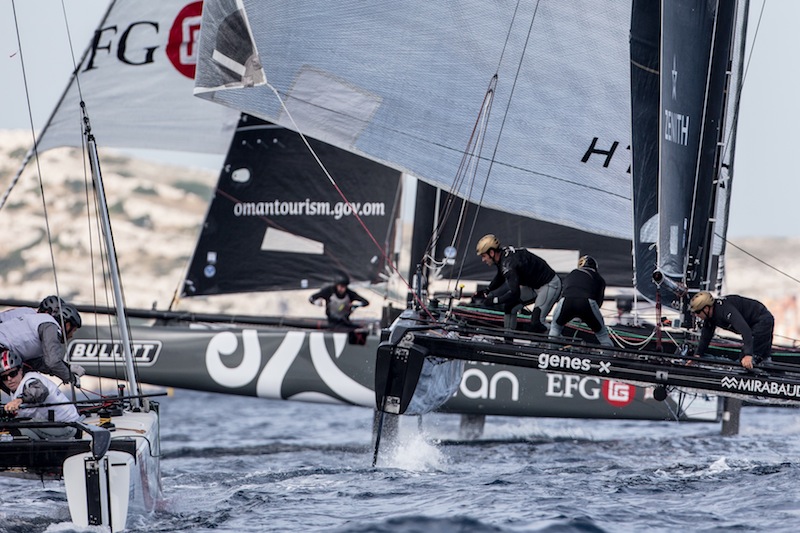 © Sander van der Borch/ GC32 Tour: Racing in Marseille