Just three points separate the top two contenders in the Finn class, reigning Olympic Champion Ben Ainslie having made some ground on the Dane, Jonas Hoegh Christensen today.
This is developing into a real needle match, with Ben fuming at Jonas for having made him take a penalty for hitting a leeward mark that Ben says he didn't hit.
This is shaping up to be quite a grudge match. Hear what they had to say, along with plenty of other chat with sailors in other fleets...
---
FINN FRACAS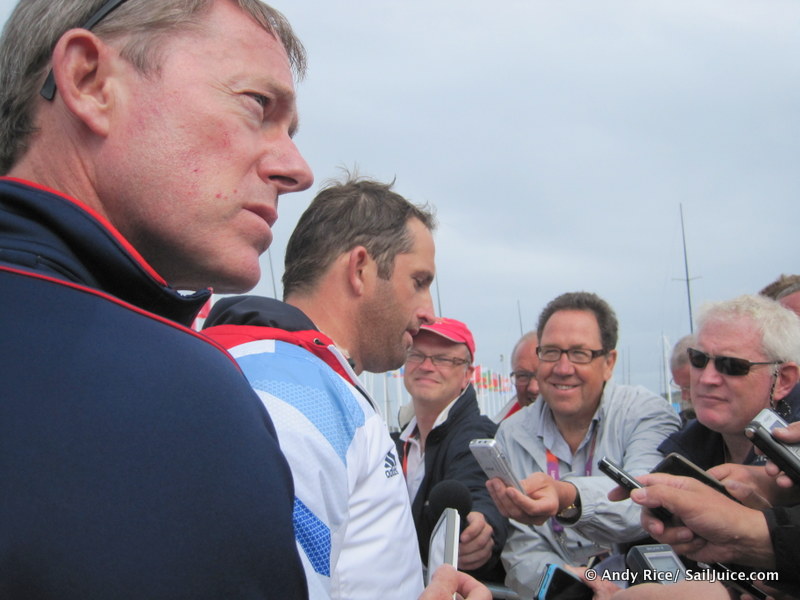 Ben Ainslie fights back, and bites back
Don't make him angry? Too late for that, as Ben makes no secret of his anger at the big roadblock in his way, Danish Finnmeister Jonas Hoegh Christensen....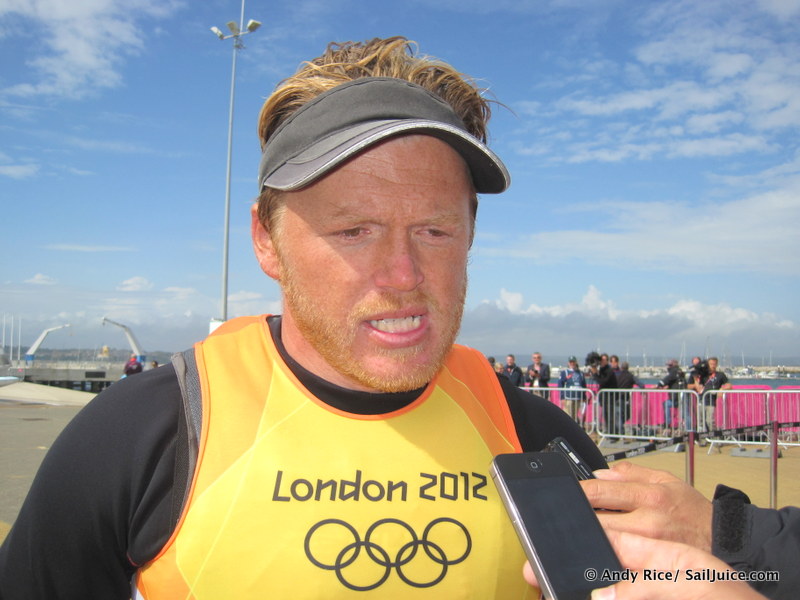 Jonas Hoegh Christensen: "I saw Ben hit the mark"
There's always two sides to a story, and the Danish Finn sailor sees things very differently from Ben Ainslie....
---
470 MEN - DAY ONE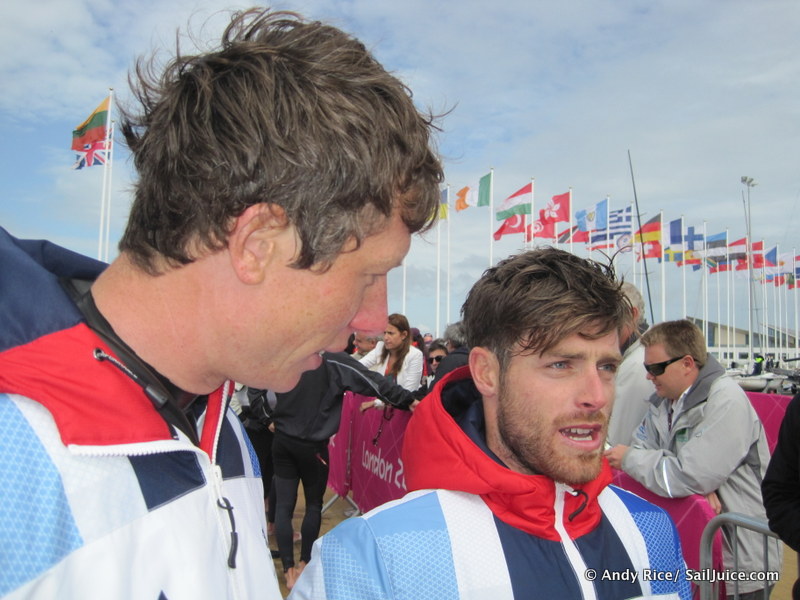 Stu Bithell and Luke Patience: a 1,2 on their Olympic debut
British 470 sailors lapped up the wind and the waves and stormed into an early lead in the 470s. They promised big things, and so far they're walking their big talk...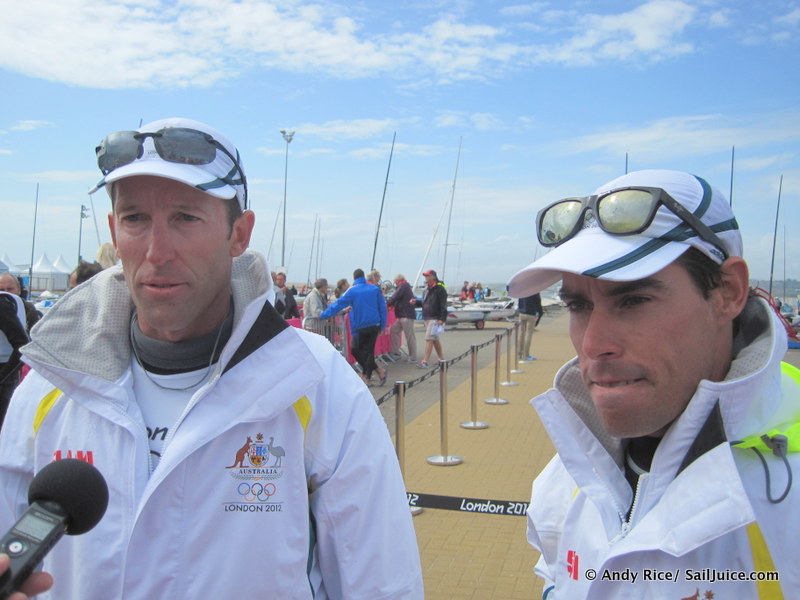 Aussie 470 sailors can't stay out of trouble
Strong favourites for gold they may be, but Mat Belcher and Malcolm Page came unstuck on day one of the 470 competition....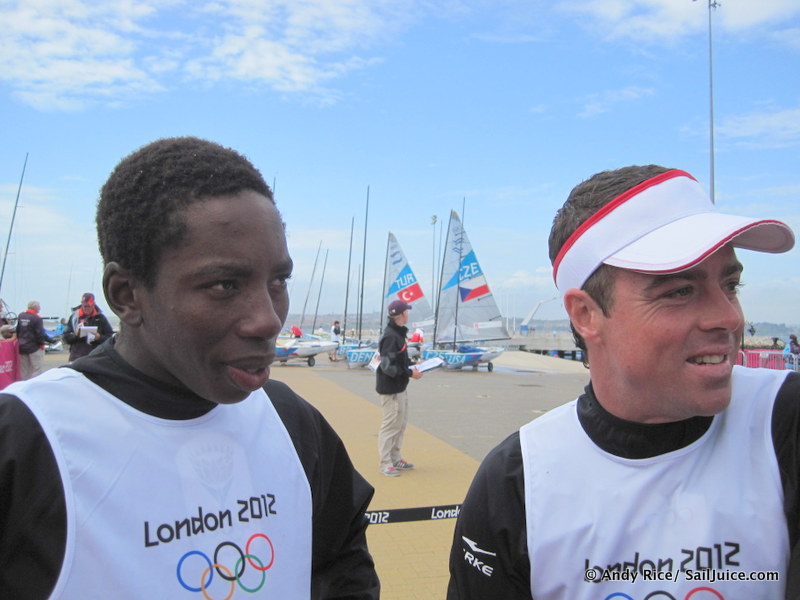 South African sailors Asenathi Jim & Roger Hudson
Bad day at the office? No, best day of our lives, say the South African 470 team who are over the moon to be competing at an Olympic Games....
---
TIGHTENING UP IN THE 49ER...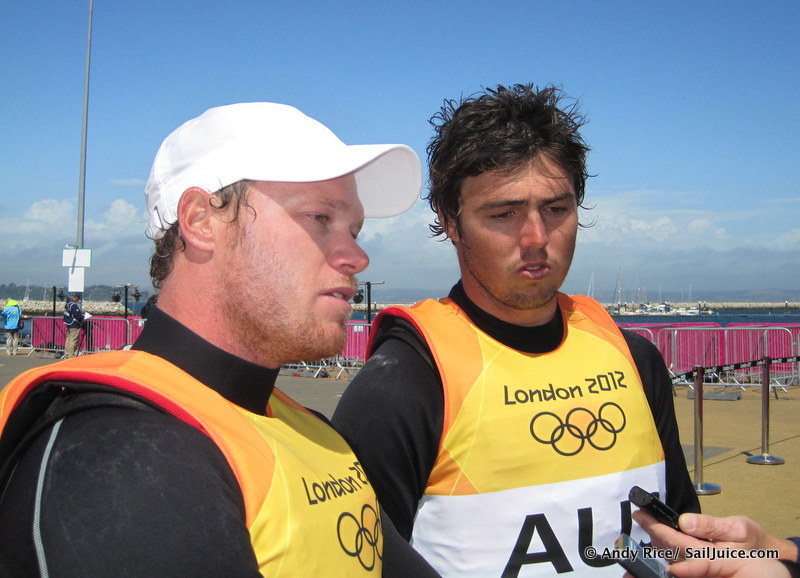 Nathan Outteridge still leading after an error-strewn outing
Taking penalties, getting stuck in traffic, but hot favourites from Australia, Nathan Outteridge and Iain Jensen are hanging in there despite a strong charge from the British 49er...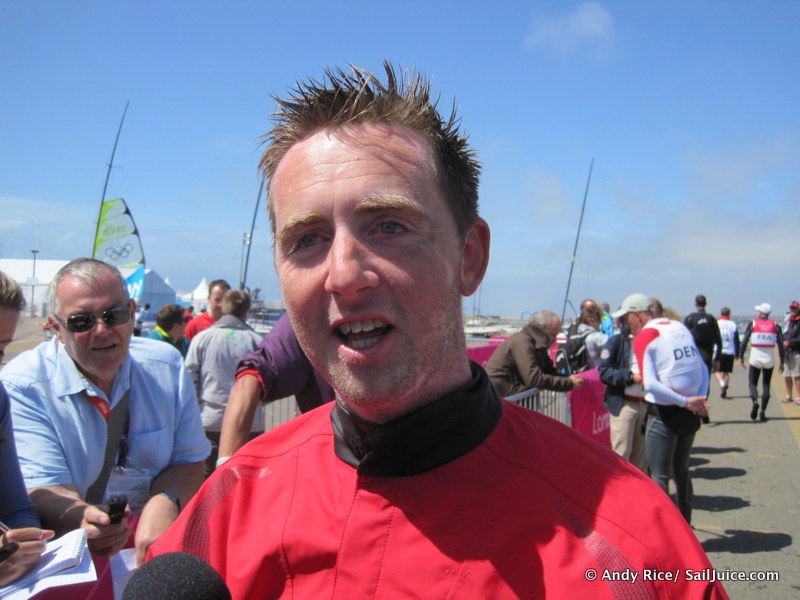 Stevie Morrison not letting two bullets go to his head
Two race victories drags the British 49er up the silver medal position, but Stevie is taking nothing for granted. Keep it boring, get excited at the end...
---
IN THE KEELBOATS...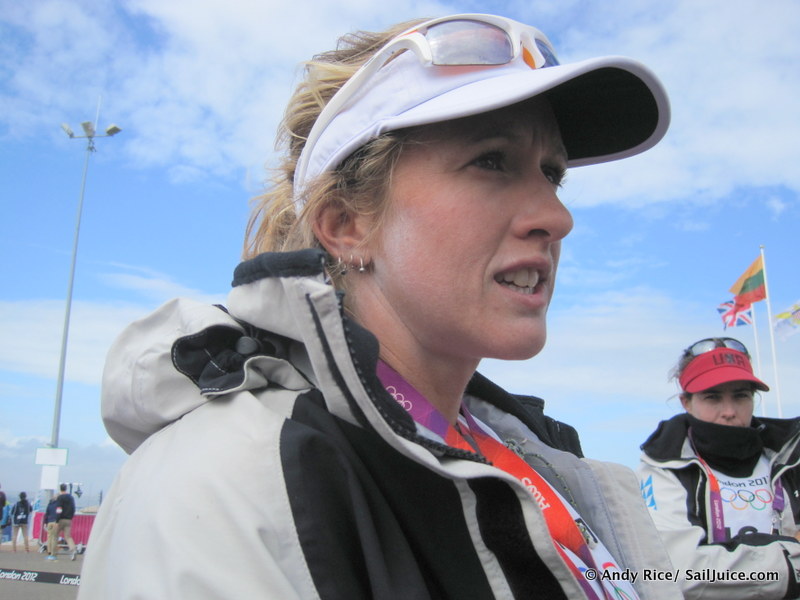 Anna Tunnicliffe on a tough match race regatta
The pre-regatta favourite from the USA is having a tough time of it in Weymouth, but she's still confident of making it through to the knock-out stages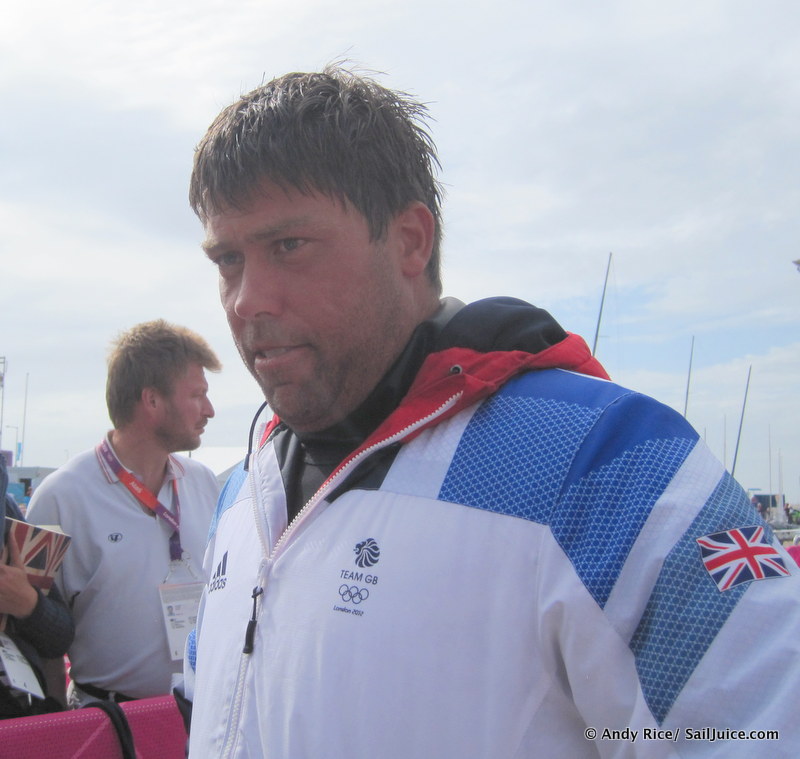 Andrew Simpson leading the Star fleet
The reigning Olympic Champions are sailing a blinding regatta on home waters, and Bart loved the 'British' sailing weather today - wind and waves...