Stevie Morrison and Ben Rhodes showed extreme composure to score fourth and second places today. With the 49ers having completed six races all boats are able to discount their biggest score of the series, an event that catapulted the Brits up the leaderboard from 12th to fifth place overall, just three points off the medal spots..
Morrison said: "Obviously the results are much better [today] and results are what count. Today I don't think we necessarily sailed any better [than yesterday], we just didn't make a big mistake. We knew we were sailing well, and it's just a case of making sure we were good enough to do that. We've not had a great start but if we can keep getting better and better, then you know it ain't over yet!"
Listen to the podcast in the audio player below...
If you're an iTunes user, you can subscribe to Sailing Talk here...

Subscribe to Sailing Talk in iTunes link...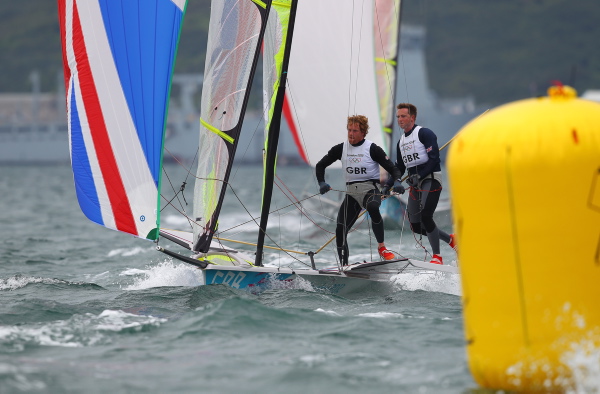 © Richard Langdon : Stevie Morrison and Ben Rhodes