Alistair Goodwin has become the first sailor to win the GJW Direct SailJuice Winter Series in a Laser singlehander. Over the nine editions of the Series, eight different types of boat have won, with only the Merlin Rocket winning twice.
Listen to our interview with Alistair here:
This season's Series was the closest fought yet, with four different types of singlehander in with a serious chance of winning. Andy Couch was unable to attend the Oxford Blue in his Phantom, leaving it to three other contenders to fight it out in the seventh and final event.
Nerves appeared to show in the first race in light winds at Farmoor Reservoir, with Goodwin, Ben Schooling (Musto Skiff) and Andrew Snell (K1) all scoring their worst scores in the opening race. Series leader going into the event and winner of the pre-event online poll to predict the winner, Goodwin got into his stride to rattle off two bullets to win the Oxford Blue and overall Series.
Once the overall rankings had been calculated, it was clear that this was the closest Series ever, with less than 9 points separating the top three. Goodwin is the first Laser sailor to win and one of the youngest.
For full results and more detail about the Sailjuice Winter Series, go to: www.sailjuiceseries.com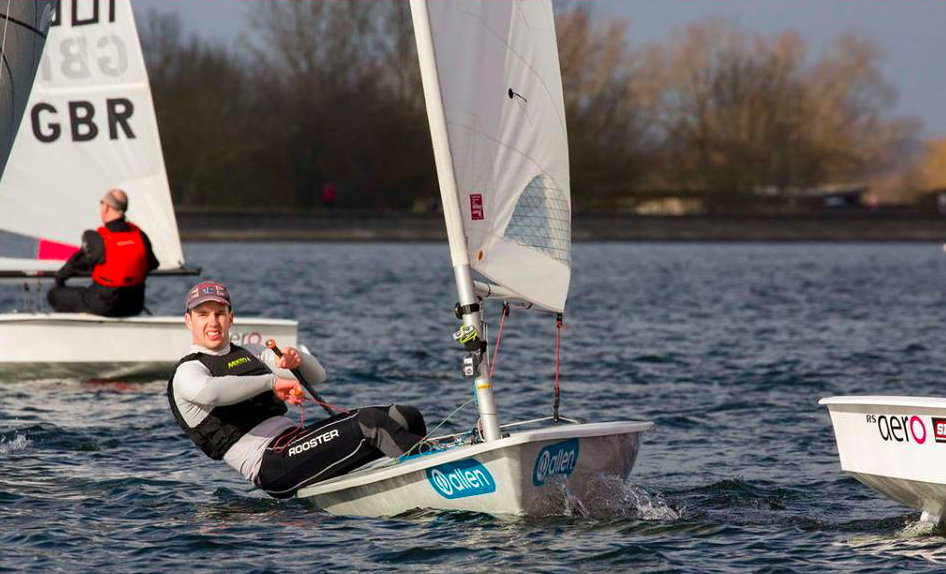 © Tim Olin: Alistair Goodwin on his way to victory at the Oxford Blue