Four-time World Champion Giles Scott is bidding to continue Britain's remarkable four Olympics Finn class winning streak, but insists gold is not a foregone conclusion as his quest for Rio 2016 glory gets underway on Tuesday (9 August).
Sailjuice chatted with Scott in the build-up to his first day....
Scott picks up the heavyweight dinghy baton from previous British Olympic Finn champions, Iain Percy (Sydney 2000) and Ben Ainslie (Athens 2004, Beijing 2008, London 2012), and, with gold at both Rio Test Events and victory in 16 of his 18 world-ranked regattas since 2012, is one of the leading contenders to claim the Rio crown.
The 29-year-old from Huntingdon pushed Ainslie all the way for home Games selection four years ago. But despite his dominance in the class since then, Scott, a towering 6ft 5ins tall, knows form counts for nothing once the Olympics begin.
He said: "I'm realistic in the fact it's not going to be easy. A lot of people have said it's a sure thing I'll win which it certainly isn't, it's an Olympic Games, it's arguably one of the hardest sailing regattas you can do and nothing is given. You can't go off past form, you have to go there and prove that you are the best in the venue to win.
"For three-and-a-half years winning gold has been the main driving force behind everything I've been doing, every day of the year. Everything I do on any given day, I want to have a positive impact on my chances of winning Olympic gold, but there are an awful lot of people out there that are trying very, very hard to do this same.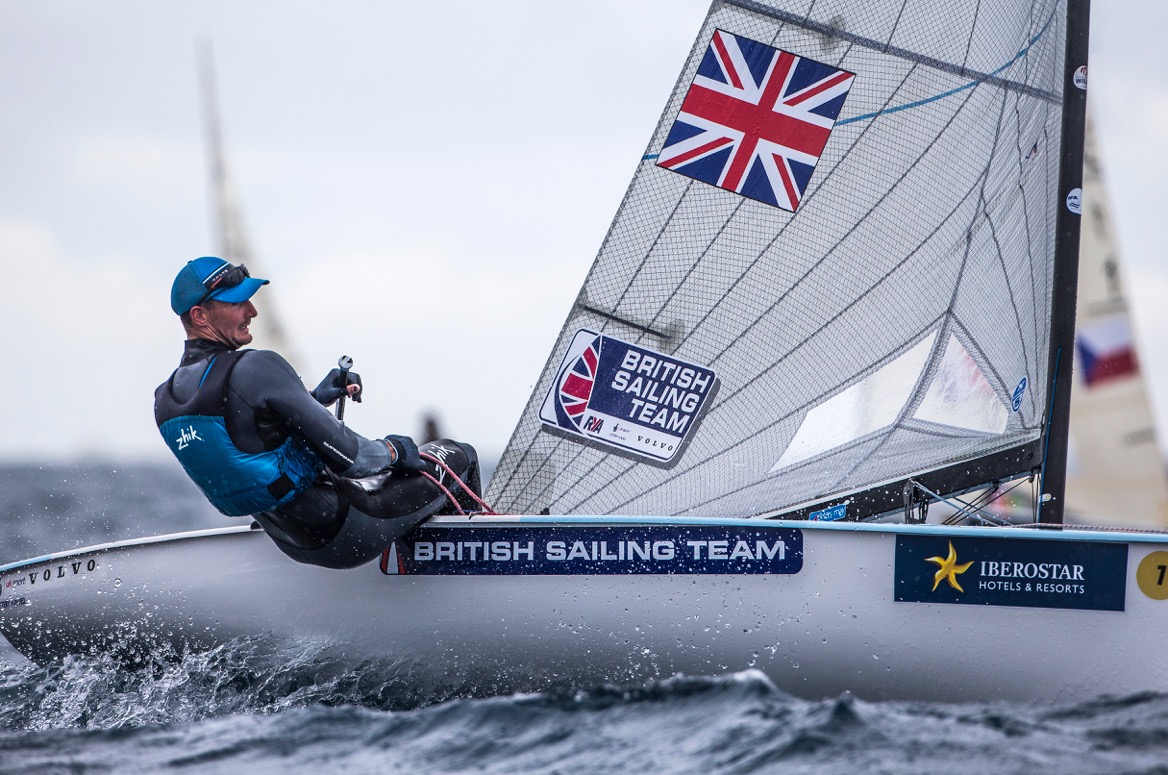 "Rio is a really, really difficult place to do a sailing event. It's got incredibly complex tidal flows, the topography around the city is about as tricky as it can be in terms of disturbing the wind and the wind you get is generally pretty fickle. All these lead to some very unpredictable racing, which ultimately brings an element of chance.
"The person who wins the regatta will be the person that has managed all those things the best. I know what you need to do to be able to win races and that is to be able to sail quicker over a shorter distance than everyone else, that's ultimately what our sport boils down to. I'm confident in where I'm at and I can certainly do it."
Only Ainslie (six) has won more Finn Gold Cups – the class World Championships - than Scott, whose latest victory came with a day to spare in Italy in May. And having trained alongside Britain's most successful Olympic sailor in the build up to Beijing and London, plenty of observers think Scott has what it takes to follow in his footsteps.
One of these is Stephen Park, RYA Olympic Manager. He said: "Giles has a huge amount of pressure on his shoulders and he always deals with that incredibly well. He's always very, very relaxed and he just deals with his own business. But equally he is very supportive, is great in the team and has a laugh with all the other guys.
"He's got a huge amount of talent and I really believe he has the opportunity here, not just to win one gold medal but for this to be the first of a number of medals and for him to really go on and become the figurehead and statesman in British sailing."
The Finn class is scheduled to contest an 11 race series, with two races per day on 9, 10, 11, 13 and 14 August before the final one off medal race on Tuesday 16 August.