Emmett Lazich joins Goalscape's Marcus Baur and SailJuice's Andy Rice to explain how he uses goal-setting technology to help him coach teams to world championship winning success. Lazich has coached Nathan Outteridge to victory in the Olympic Games and numerous 49er World Championships, and also coached the Finland 49er team to Olympic gold in Sydney 2000.

Marcus Baur is the inventor of Goalscape, as well as being a twice 49er European Champion and representing Germany at two Olympic Games in 2000 and 2004.

It is a long video, but you'll learn loads about how Marcus and Emmett think about their campaigns, and how goalsetting keeps them on the right track.
If you have trouble watching the video on your device, here's the MP3 audio file:
and here's the video



If you want to give Goalscape a test drive, you can try out a limited version for free.

Click here for your free trial of Goalscape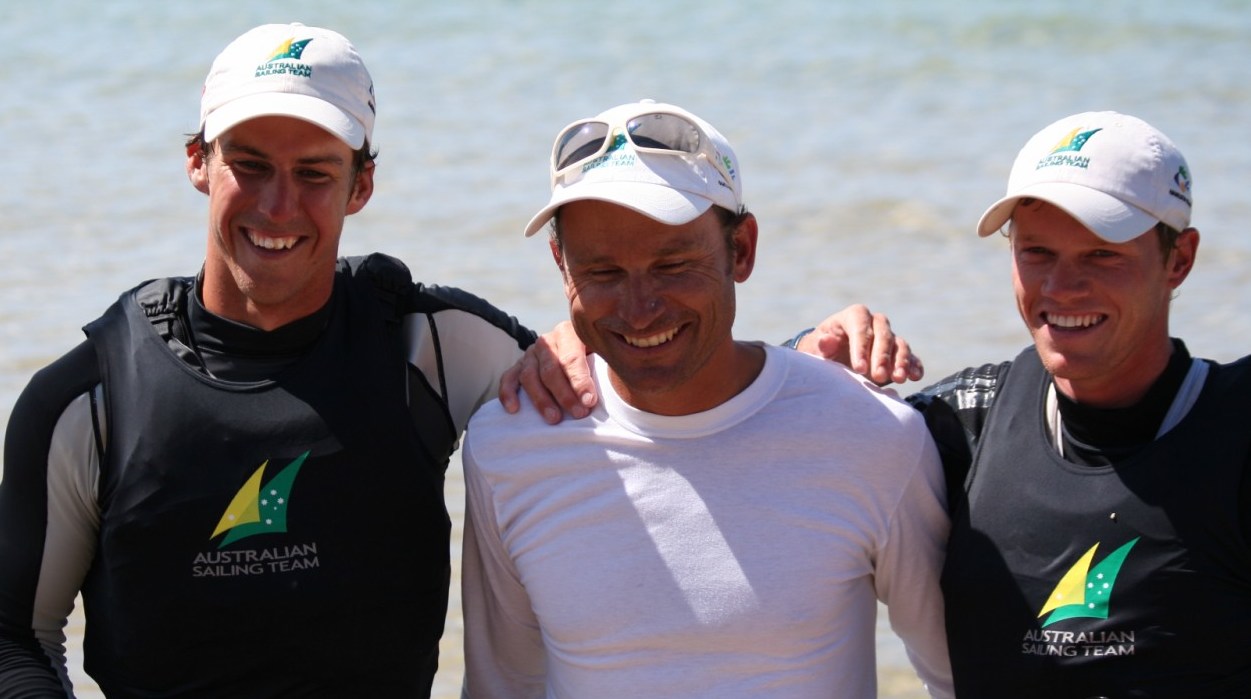 Emmett Lazich in 2008, after coaching Nathan Outteridge (right) & Ben Austin to the first of many 49er World Championship titles. This one was in Sorrento, Australia