"Hands up if you can sail!" as Rob Greenhalgh used to shout in the middle of gybing an Ultra 30, raising his own hand high and surveying the frantically scrambling octet in front of him with an imperious sneer. "Thought not."

Rob Greenhalgh has won the Volvo Ocean Race, as well as being a 14 and 18-foot skiff World Champion. Now you can learn Rob's secrets: how he prepares and trains and what his priorities are ashore and on the racecourse.
Download his Professional Sailing Campaign Goalscape. It's a masterclass. Tailor it to your specific campaign, goals and budget and you are off!

Just think: next time you are in a particularly hectic situation and some wiseguy asks if anyone can sail, YOU can be the one with a hand up!



INSTRUCTIONS (all this takes less than 2 minutes to do)

1. CLICK HERE TO DOWNLOAD YOUR FREE TRIAL VERSION OF GOALSCAPE SOFTWARE..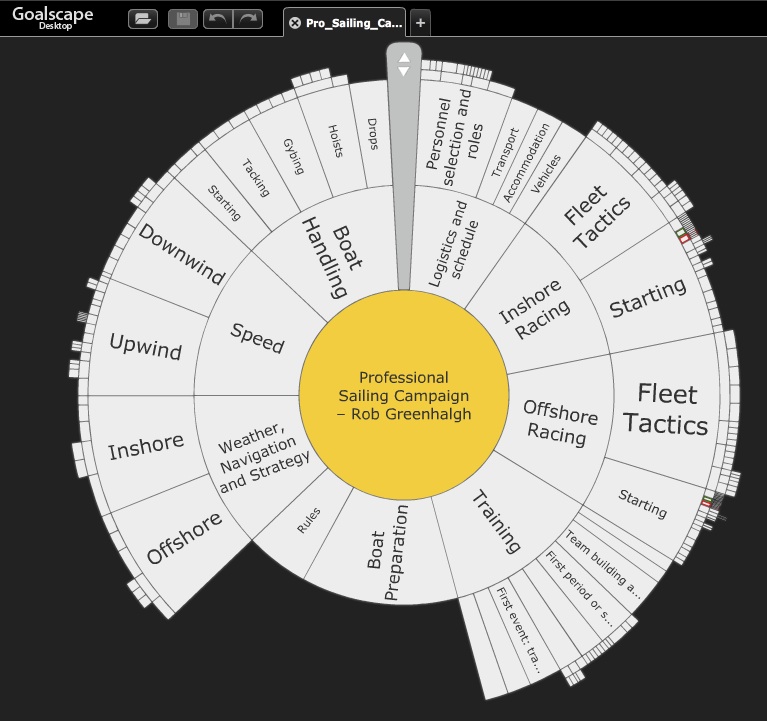 2. CLICK HERE TO DOWNLOAD GREENHALGH GOALSCAPE PLAN...