Many moons ago I won the International 14 European Championships crewing for Chris Sidey. Somehow the event report at the conclusion of the regatta managed to be written in such a way as to not even mention the winners. The reason? Chris's recently ex-wife, after an acrimonious divorce, was the author. No way she was going to give her ex-husband his 15 minutes of fame, even if a race report without a winner made absolutely no sense. Bitter? Moi?
I was reminded of this mad moment of media petulance when watching this 30-second clip of a visibly furious Ben Ainslie
https://www.stuff.co.nz/sport/americas-cup/124316746/americas-cup-sir-ben-ainslies-anger-at-final-insult-after-team-uks-prada-cup-loss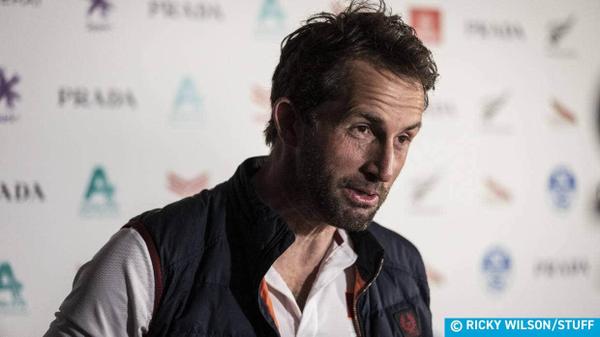 "When you're not invited to the final press conference of the Prada Cup, which is run by, and funded by, and won by the Prada Team, I think that's pretty disappointing."
I involuntarily spat out my English breakfast tea when I heard Ben say that. Seriously? So Luna Rossa didn't invite the Other Team to the press conference? What is a press conference for? Is it there purely for the media to blow smoke up the winner's transom? Or do you think the journalists might want to get some final words from the emotionally raw team that is struggling to come to terms with just having been eliminated from the competition?
When I find myself getting cross about this stuff, I have to remind myself not to take this stuff seriously.
Embrace it! This is the America's Cup.
The Cup is meant to be larger than life, it's a soap opera where the sailing is but one small element of an 'extremely important' pissing contest.
The Italians appear not to care what the rest of the world thinks about them. It's customary to think of the Defender as the bad guy in the America's Cup, but this time I'm not so sure.
Four years ago in Bermuda, the Italians were as thick as thieves with Emirates Team New Zealand, evidenced by the moment when skipper Glenn Ashby called his team "naughty boys" for throwing away their $4k Louis Vuitton bags into the crowd at the America's Cup presentation ceremony.
https://www.stuff.co.nz/sport/other-sports/94202802/team-new-zealands-naughty-boys-as-4k-bags-thrown-away
Surely 'team orders' from the owner of a rival luxury brand, Mr Prada himself, one of ETNZ's most important financial backers in 2017, Patrizio Bertelli. I suspect the 'bag throwing' was a childishly entertaining way of getting his own back on Russell Coutts and Oracle Team USA after he withdrew Luna Rossa's participation in a not entirely unjustified huff two years earlier from the Bermuda campaign. Bertelli took his toys away and gave them to the Kiwis instead, and the Kiwis won.
The Italians have been very entertaining to watch and listen to on the race course. Jimmy Spithill and Francesco Bruni's personalities are as different as their nationalities and their heart rates. It has been compelling viewing. I just wish the Italian team wouldn't behave like such dicks sometimes. But actually, secretly, you know what? I'm thinking, "Carry on as you are." Don't mess with the soap opera.
Cheers
Andy Rice
Sailjuice Editor