The Battle of Brixham: Sailjuice's Andy Rice grills four of the top performers from the Musto Skiff Nationals about a whacky week in Torbay. How did they manage to keep their heads while all around others of the 53-skiff entry were losing theirs?
Pearls of wisdom from the Youth Champion Euan Hurter, former International 14 World Champion Sam Pascoe about his recent move into the Musto Skiff, reigning World Champion Bruce Keen and the recently crowned National Champion, Pete Greenhalgh.
Also, why does a professional sailor like Greenhalgh - who gets paid to race some of the fastest, sexiest boats in the world - spend his hard-earned cash on Musto Skiff racing?
All the passion, shared in The Battle of Brixham...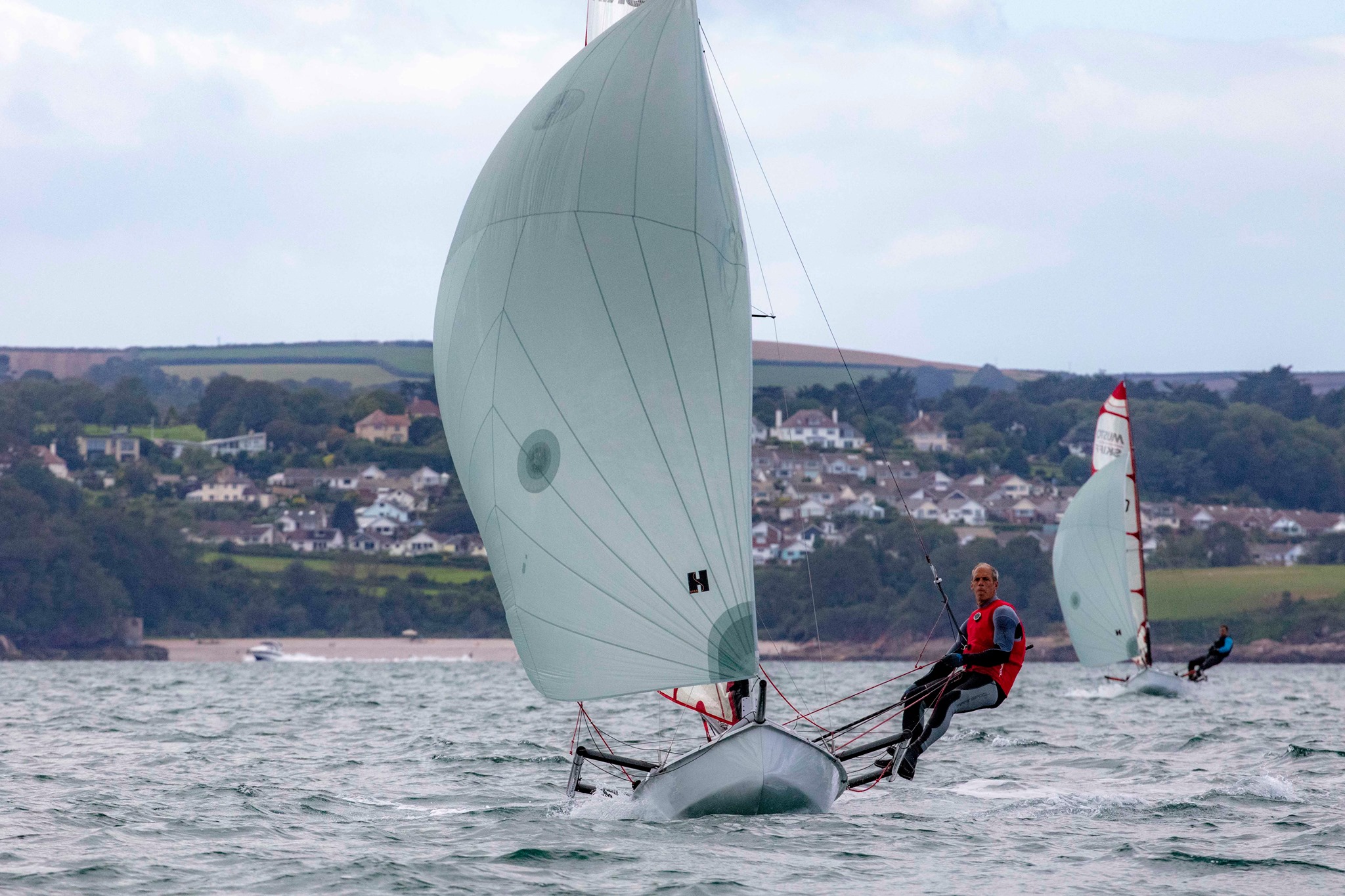 © Tim Olin: Peter Greenhalgh on his way to winning the Musto Skiff Nationals in Torbay