Audio (20 minutes): (15 April 2009) Andy Rice and Justin Chisholm talk about the ongoing dominance of the Brits in the Olympic classes at the Princess Sofia Trophy in Palma last week. The death of Richard Estaugh on Saturday has shocked the dinghy world, and Sailing Talk looks back at the career of a great sailor who won numerous National and World titles, and made a lot of friends along the way.
You can listen to the audio here:
or download it to your desktop here.
CLICK HERE TO DOWNLOAD SAILING TALK PODCAST...
If you're an iTunes user, you'll find it there too if you keyword search for:
Sailing Talk

And here's a link to a SailJuice interview with Richard Estaugh in 2007 after he won the Fireball Worlds...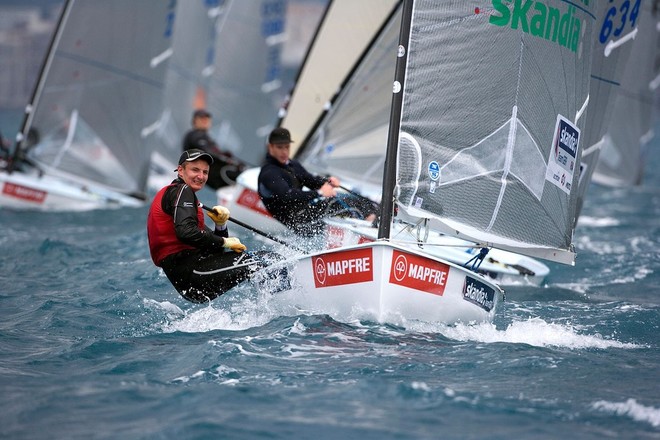 © Richard Langdon: Giles Scott grinning in Palma