MP3 (20 minutes): Justin Chisholm and Andy Rice talk about Melges 32 Racing on Lake Garda, reflect on a memorable funeral for Richard Estaugh, discuss the latest machinations in the America's Cup and look at who's hot and who's not at the Olympic regatta in Hyeres...
Click below to listen online...
Or if you want to download the podcast to your desktop here....
CLICK HERE TO DOWNLOAD SAILING TALK PODCAST...
If you're an iTunes user, you can subscribe to Sailing Talk here...
Subscribe to Sailing Talk in iTunes link...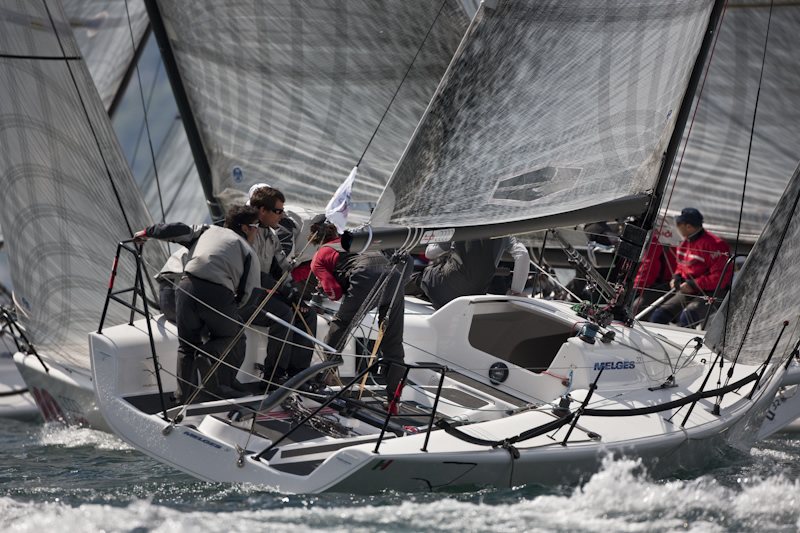 © Carlo Borlenghi: Melges 32 fleet in Lake Garda