Have you managed to get out sailing lately? What with Storm Dennis following on rapidly from Storm Ciara, preceded by an already nuclear winter, it's not exactly been a season for the faint hearted.
The concluding event of the Seldén Sailjuice Winter Series had to be called off a few days in advance, thanks to dire warnings of Dennis. So what should have been an eight-event series - concluding with the Oxford Blue - was actually brought to a close by the John Merricks Tiger Trophy at the beginning of the month.
With the wind gusting close to 40 knots at times on Rutland Water, most race officers would have canned competition for the day. But not Rutland stalwart, David Wilkins, who sent the fleet out for a hair-raising but highly entertaining day of racing on the Saturday followed by a slightly less windy but still exhilarating pursuit race on the Sunday.
David deserves massive plaudits for having the cojones to go ahead with the racing, on a weekend where most race officers might have been tempted to hold everyone ashore. I can recall a previous edition of the Tiger where the Sunday was called off in 30-knot-plus winds, yet the irrepressible Nick Craig insisted on going out for a blast anyway in his OK dinghy. That never-say-die attitude is probably why Nick has won the OK Worlds along with so many other championships.
This is an excerpt from a column originally written for Yachts and Yachting magazine. You can subscribe here: https://www.yachtsandyachting.co.uk/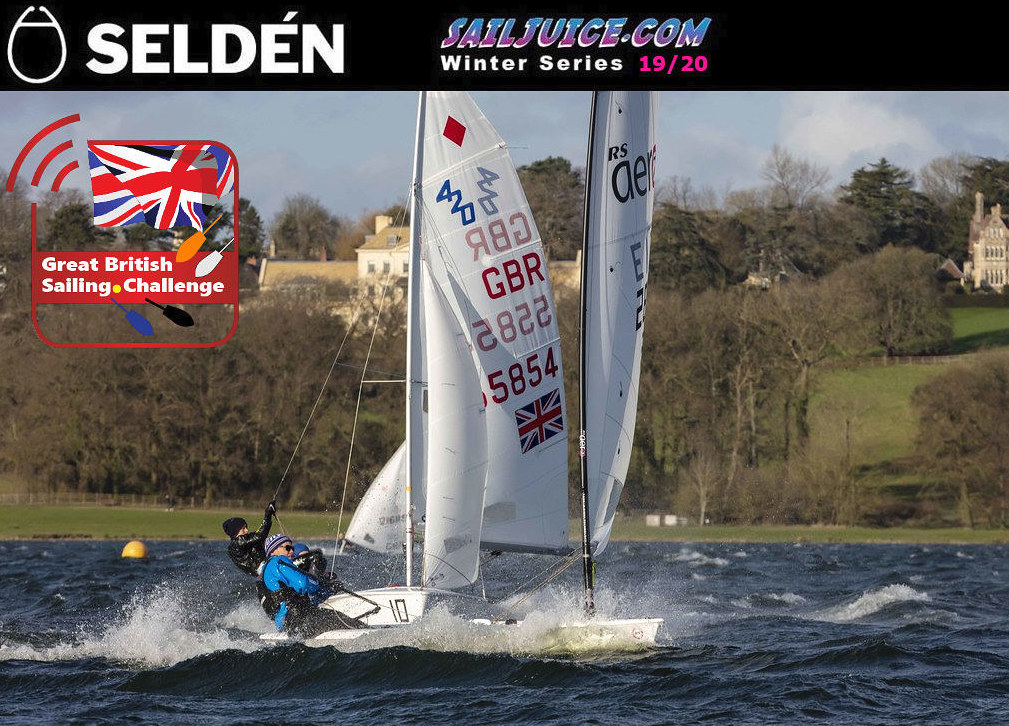 © Tim Olin: Pete Barton pushing the RS Aero hard at the Tiger Trophy