Paul Goodison admitted he was looking forward to tomorrow's rest day after keeping himself in the hunt for a medal. The reigning Laser class champion, who yesterday revealed a back injury was hampering his title defence, sits sixth overall after six races, following hard fought fourth and ninth place finishes today.
He said: "I can't feel much at the moment so that's much better than yesterday. I guess that's why I'm smiling! It is a much better feeling and I'm just looking forward to tomorrow's rest day. We still have got a chance at the halfway stage of the regatta so it's not so bad. There's still plenty of fighting to be done."
Listen to the podcast in the audio player below...
If you're an iTunes user, you can subscribe to Sailing Talk here...

Subscribe to Sailing Talk in iTunes link...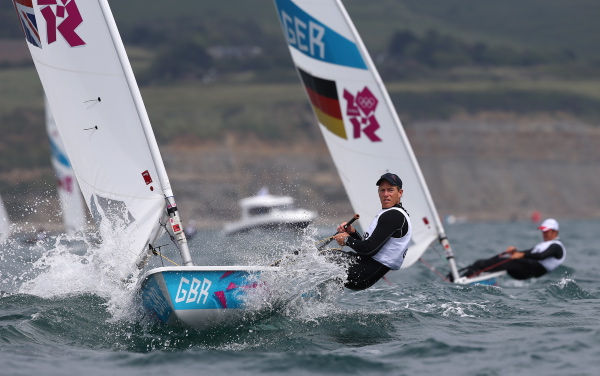 © Richard Langdon : Paul Goodison