MP3 (29 minutes): Volvo Ocean Race sailor from Australia, Chris Nicholson, should be racing on board Puma but instead the injured sailor is forced to share his thoughts on grand prix racing with Sailing Talk podcasters Justin Chisholm & Andy Rice
Click below to listen online...
Or if you want to download the podcast to your desktop here....
CLICK HERE TO DOWNLOAD SAILING TALK PODCAST...
If you're an iTunes user, you can subscribe to Sailing Talk here...
Subscribe to Sailing Talk in iTunes link...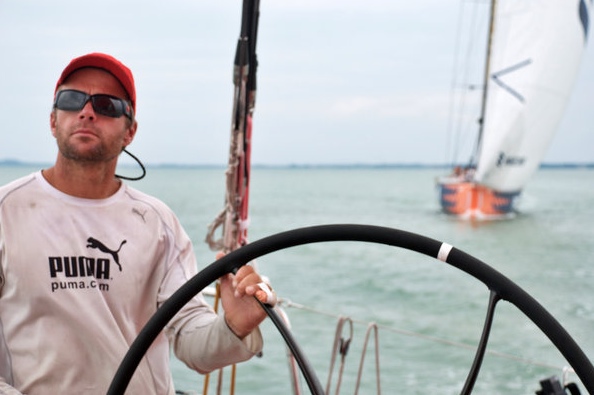 Chris Nicholson steering Puma Racing in the Volvo Ocean Race