Already it is clear that this has been a remarkable race and arguably the most competitive Vendée Globe ever staged.

With the biggest starting fleet ever assembled in Les Sables d'Olonne, this edition of the Vendée Globe has gone on to feature closer boat-on-boat racing than in any previous race.

Here's a checklist of some of the distinctive features of a fascinating contest so far.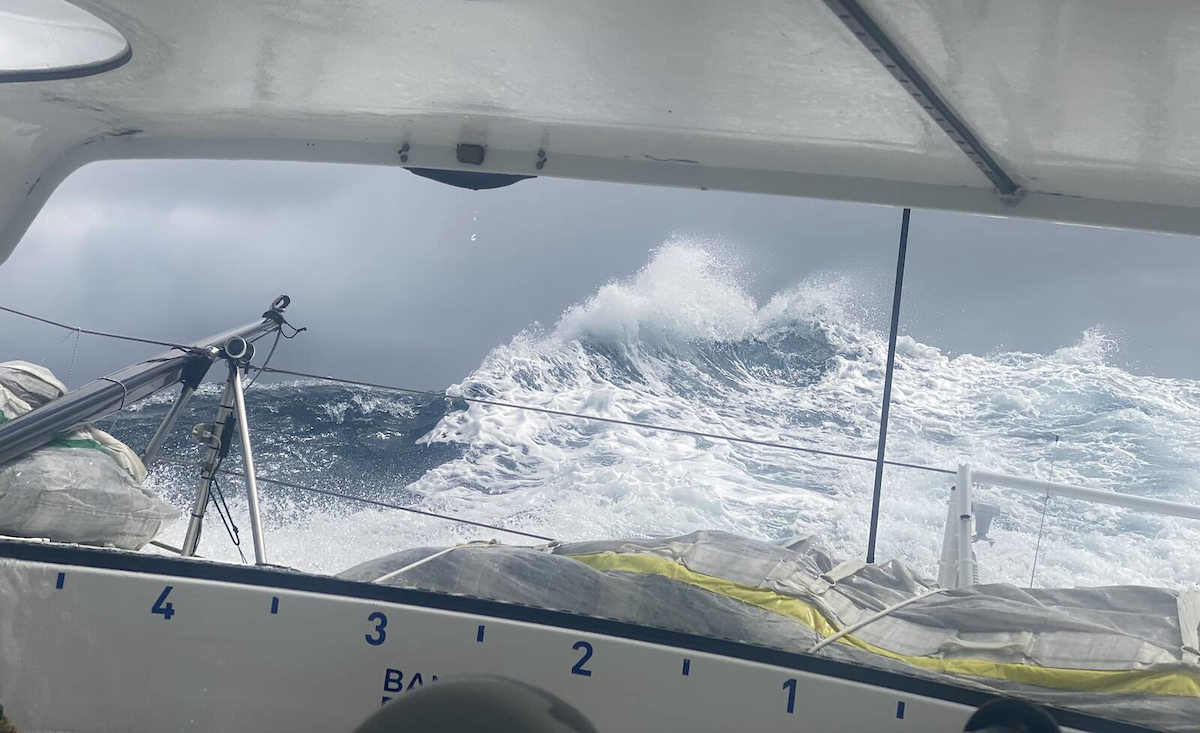 An unprecedented build-up in a world struggling to cope with the Covid-19 pandemic
All the skippers and their sponsors had to deal with a very difficult period in the build-up to the start in November. Sailing and testing time was severely curtailed and the two big transatlantic races that dominate the IMOCA season prior to the Vendée Globe were cancelled. However, everyone got to the start in good shape, an amazing achievement for skippers, their teams and the race organisers.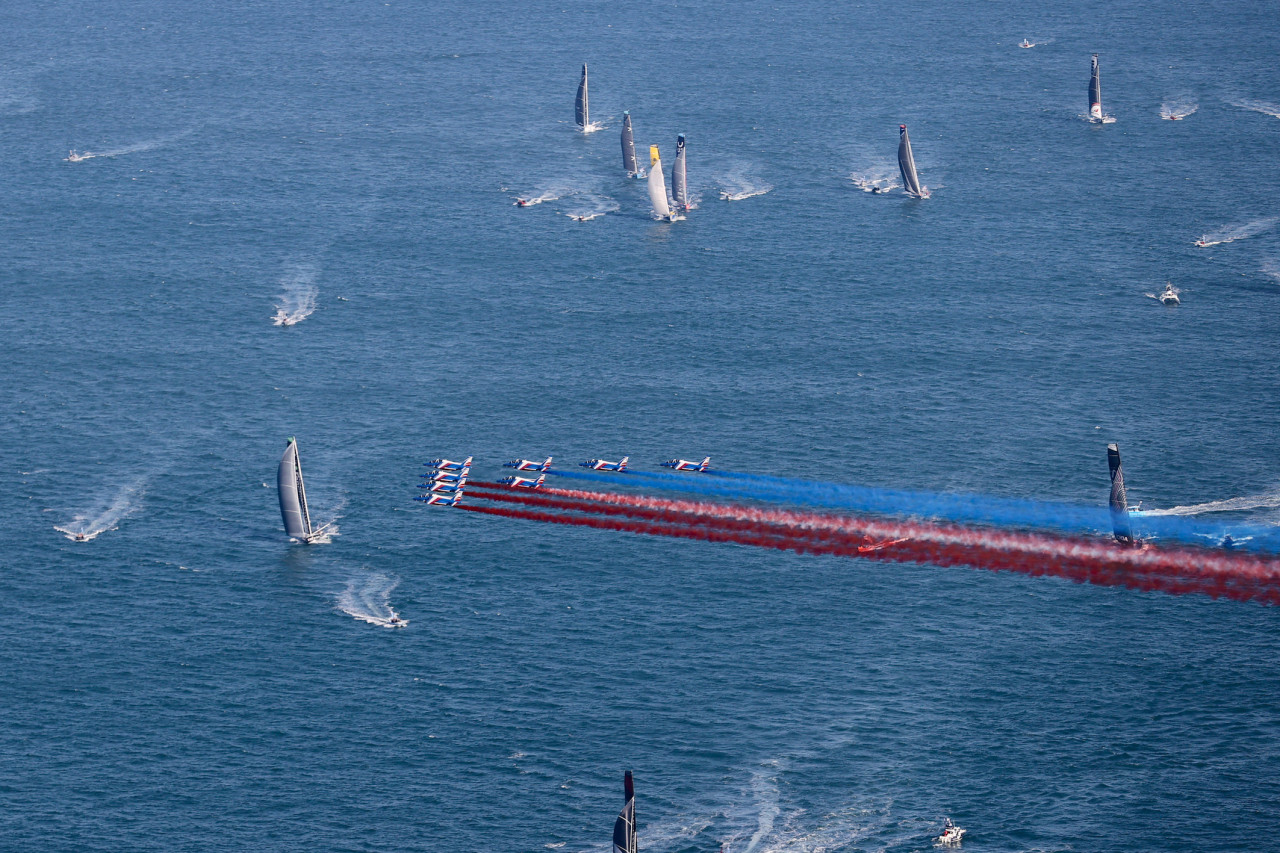 A remarkably low attrition rate
So far – and fingers are heavily crossed for the remainder of the race – the rate of retirements – at six out of 33 – has been very small compared to historical levels, when up to 50% of the fleet has failed to finish. There were fears that lockdown and restrictions on sailing in the build-up might have seriously affected reliability – especially on the new boats ­– but it seems that this has not been the case. In the last race, at this stage, 11 boats out of the original 29 starters had retired; in the race before that, 8 of the 20 starters had dropped out.
Fears that collisions with UFOs would decimate the fleet have proved unfounded
So far, of the six boats that have retired (HUGO BOSS, Newrest-Art & Fenêtres, Initiatives-Coeur, CORUM L'Epargne, PRB and ARKEA PAPREC), only three have done so as a result of collision damage (HUGO BOSS, Initiatives-Coeur, ARKEA PAPREC). Several other boats have suffered damage as a result of collisions but have managed to continue in reasonably competitive shape. The other retirements have been caused by (just) one dismasting (CORUM L'Epargne), computer failure and other issues (Newrest-Art & Fenêtres) and a total boat loss in the case of PRB.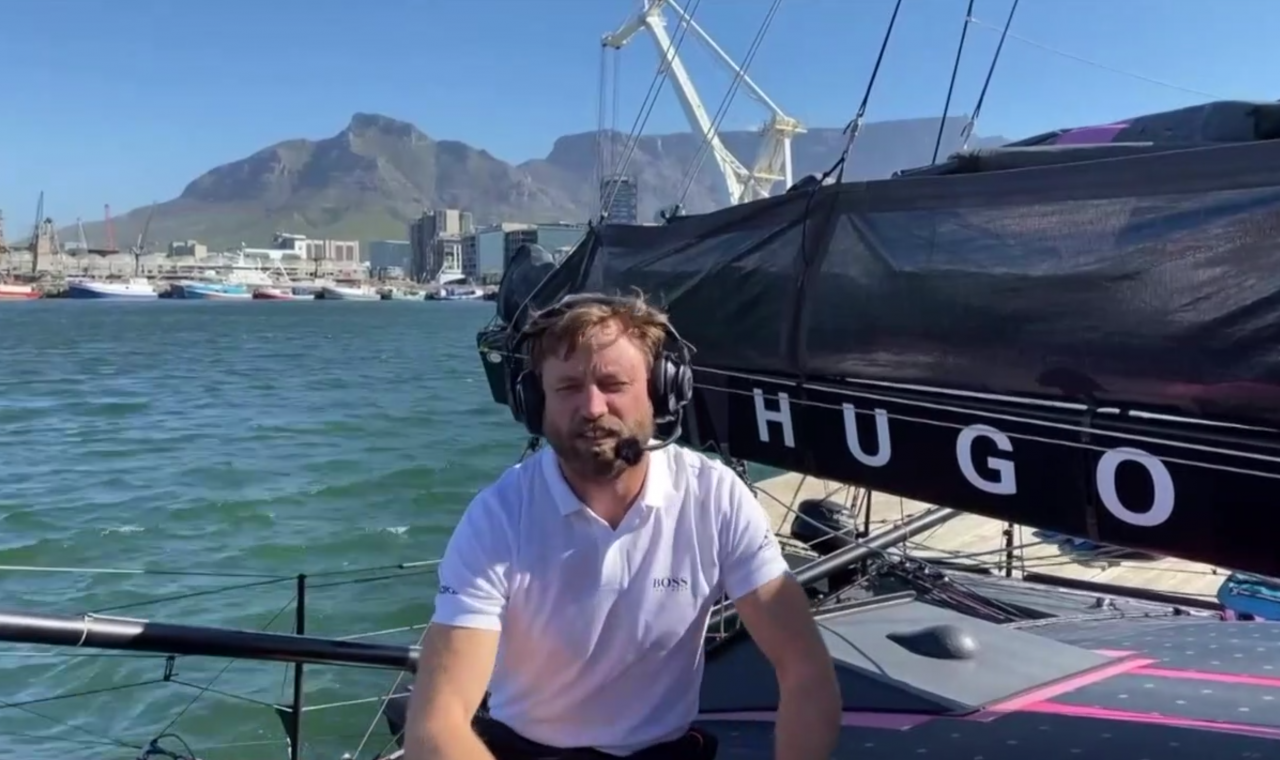 A relatively slow race
The pre-start predictions were for another record-breaking lap of the planet to better Armel Le Cléac'h's winning time of 74 days, three hours in 2016/17. This has turned out not to be the case in a marathon in which the fastest foilers have not enjoyed the best conditions to maximise their speed. The descent in the Atlantic was particularly difficult and relatively slow and even the Southern Ocean has seen large areas of calms slowing the fleet as it heads east. However the slow pace has not meant an unexciting spectacle – far from it. While this looks like being the second time that the record set in the previous edition will remain unbeaten, this is already proving to be one of the most compelling races in the event's history.
A race of many leaders
Already eight sailors have led this race since the first night – Beyou, Sorel, Seguin, Dalin, Le Cam, Thomson, Ruyant, Bestaven – and several have held it on separate occasions. This again reflects the highly competitive early stages when the lead switched hands on a regular basis. In the big south, the hierarchy at the front has been more stable. But be prepared for this to change again in the climb north up the Atlantic.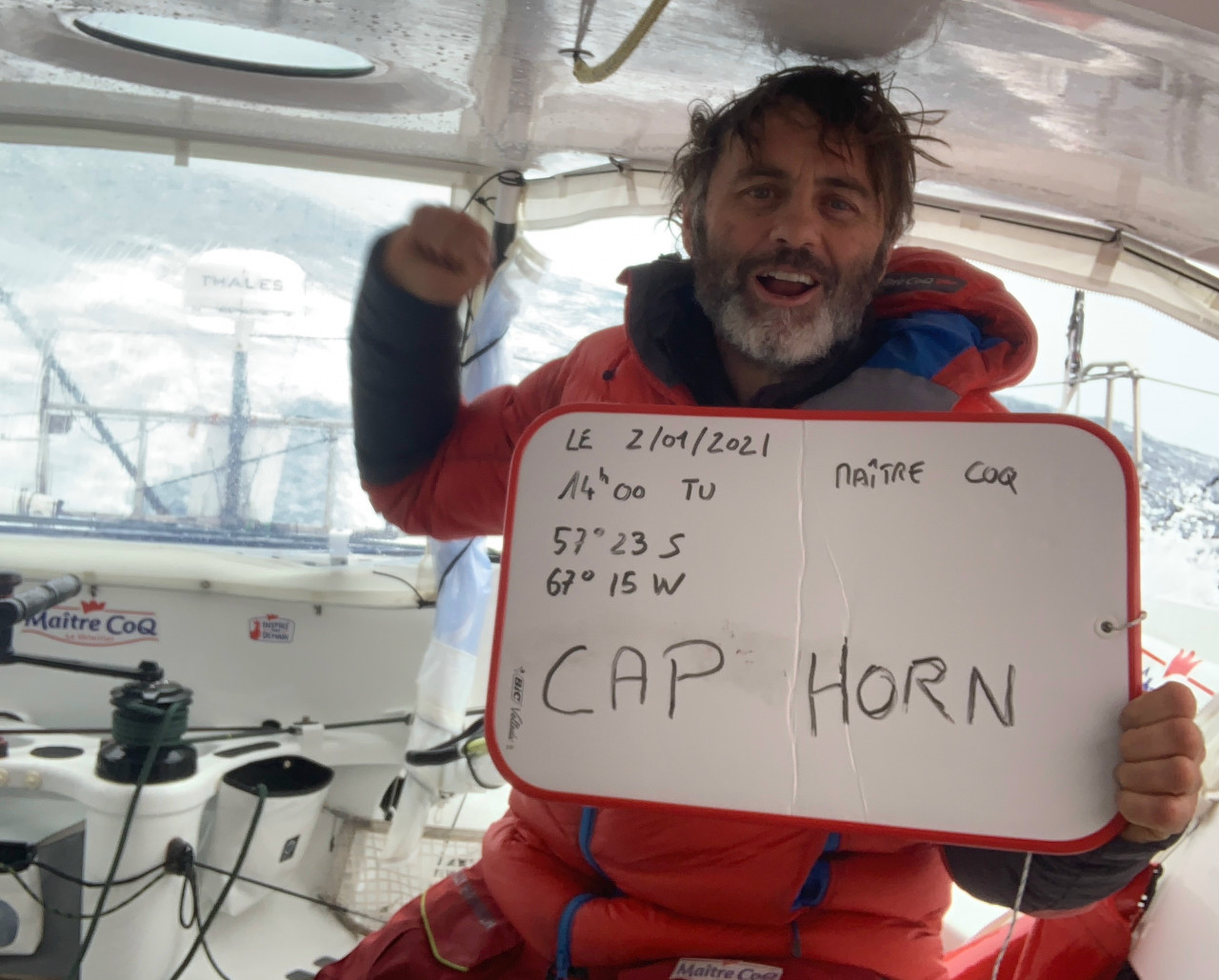 A race to make new stars
This race has seen its most famous skippers fall by the wayside with the retirement of Alex Thomson on HUGO BOSS, the re-start of Jérémie Beyou on Charal, which has put paid to his winning chances, and the retirement of Sam Davies on Initiatives-Coeur, a hugely popular skipper in France. Jean Le Cam has lit the race up with his mastery of the game in an old boat and he remains a household name in French sailing. Him apart, though, this is turning out to be race that will make stars of its winners and podium finishers, most of whom were not particularly well known in the way that Michel Desjoyeaux, François Gabart or Ellen MacArthur were before they set sail.

Boat-on-boat racing around the world

Inshore and short course offshore IMOCA racing produces tight finishes from highly competitive skippers in highly optimised boats. (Consider the inaugural Vendée-Arctique-Les Sables d'Olonne Race, which saw the top-10 boats finish a 10-day course within six hours and 16 minutes of each other). Perhaps the single most outstanding feature of this race has been the intensely competitive battle throughout the top-10. This has seen a mix of foilers and daggerboard boats battling it out often in sight of each other over thousands of miles. Only in the past few days, during the approach to Cape Horn, have the two leaders managed to escape a little, but the battle behind them looks set to continue all the way to the finish. It can truly be said that, for the most part, the formation at the front of the fleet in this Vendée Globe has resembled more a short course classic sprint than a marathon circumnavigation.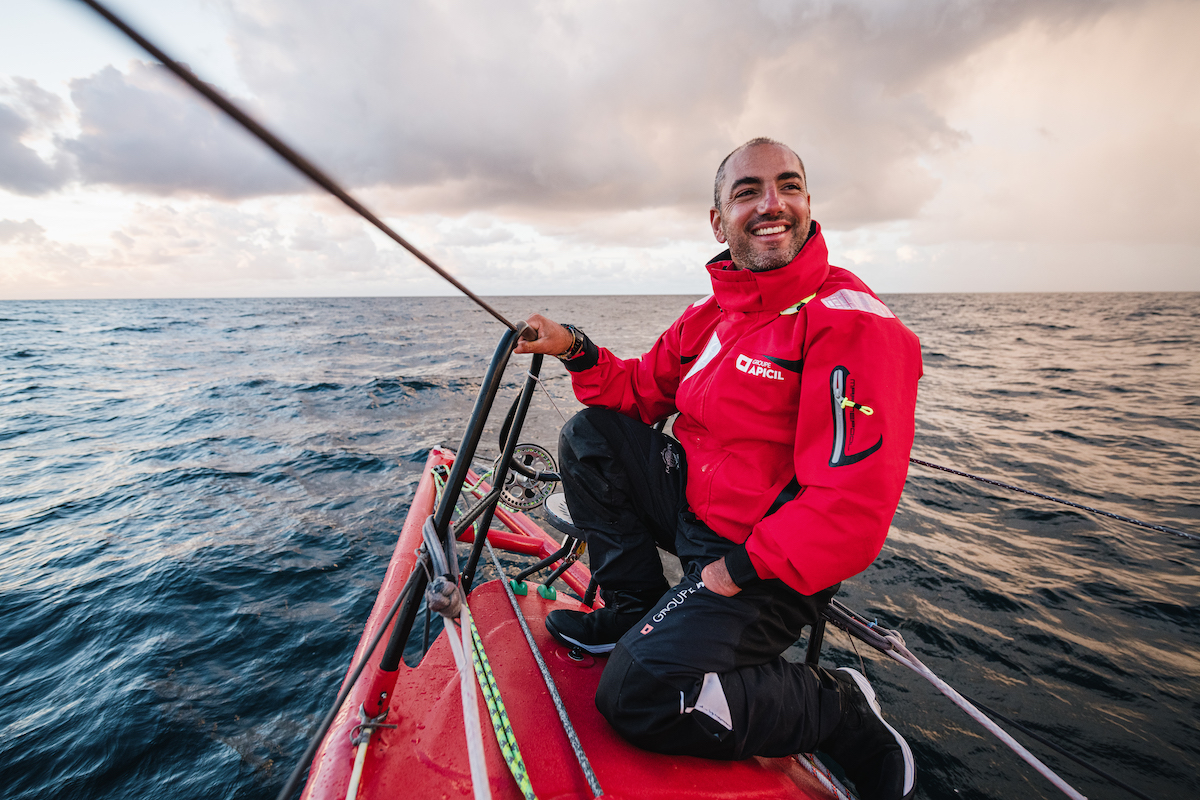 The performance of the top older boats and their skippers
This race has seen a far more mixed ranking than expected with some very old boats still able to hold their own against newer foiling designs. Among the outstanding performances have been Jean Le Cam on the 2006-vintage Yes We Cam!, Benjamin Dutreux on OMIA-Water Family, a 2007 boat, Damien Seguin on Groupe APICIL (2007) and Maxime Sorel on V and B Mayenne (2007). In this category Le Cam has been a star performer, at the age of 61, while Seguin has confirmed his status as one of the most talented newcomers to the IMOCA Class who has optimised his boat to his own needs perfectly and who has real chances of finishing on the podium.
The catch-up kids
This Vendée Globe has featured two skippers playing catch-up in Jérémie Beyou, who has demonstrated sheer grit and determination to set sail and complete his race even after starting eight days late. He is now in 18th position, 2,694 miles behind the leader. Another skipper trying to make up for early losses has been Armel Tripon on L'Occitane en Provence, a boat which has shown excellent pace since Tripon recovered from being severely delayed in the Atlantic after making repairs to his rig. The black boat is now up to 13th position. In this category we can also count Sam Davies. She is following Isabelle Autisser's example in having set sail again from Cape Town after making repairs on Initiatives-Coeur – a courageous decision that emphasises that her Vendée Globe adventure is not just about the racing, but is also about the interests of her sponsors and a unique campaign to help sick children.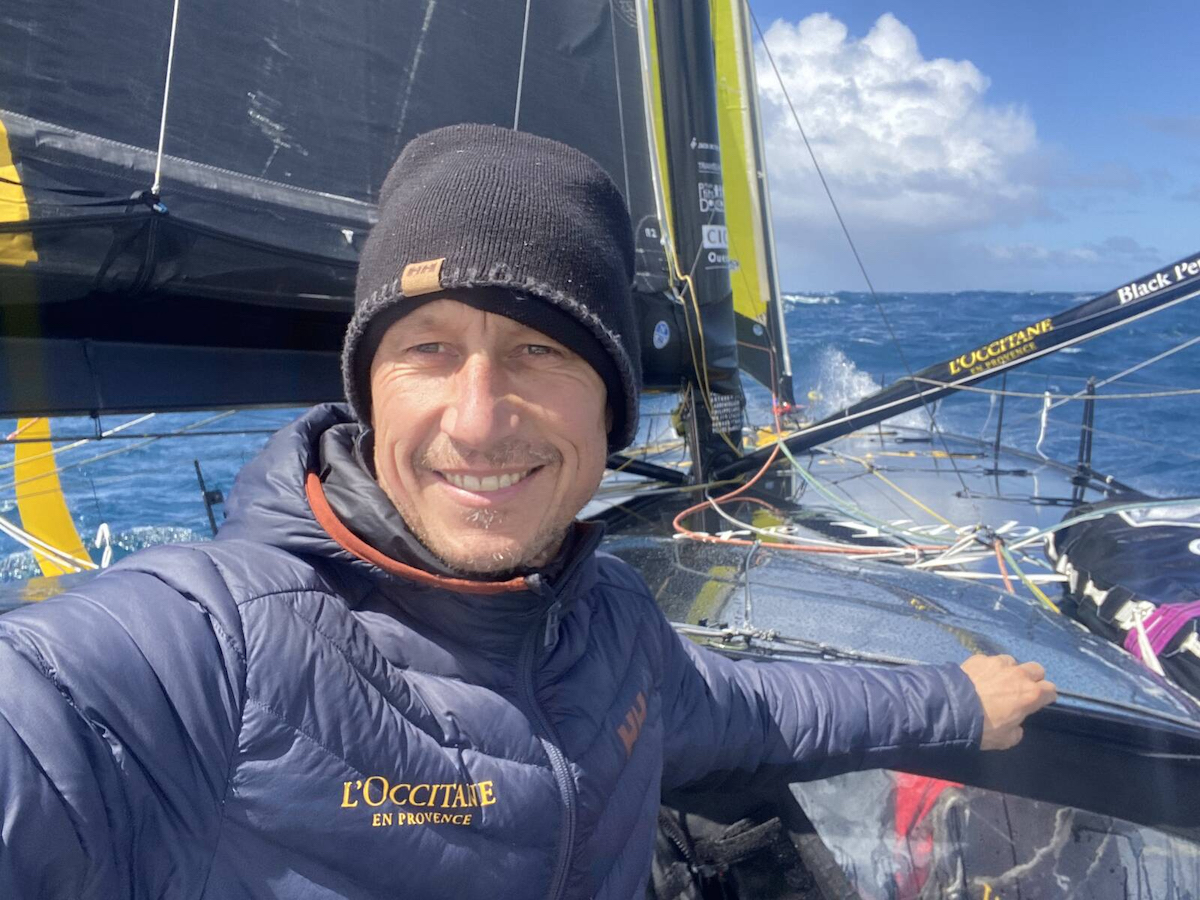 More coverage than ever
This race has received its usual slice of big media in France, but it is reaching sailing fans more effectively all over the world, in all areas of the media, than ever before. This has been driven by the steady flow of high quality video, voice and text reports from the boats, courtesy of the IMOCA Class's communications partners, Iridium and Thales, and improved presentational graphics. Meanwhile campaign managers are reporting, anecdotally at least, more interest from race followers and fans than ever before.
And a massive virtual race too…
While interest in the race is at an all time high, the same can be said of the Virtual Vendée Globe on Virtual Regatta which has seen more participants than ever before. The fourth virtual edition began with around 500,000 boats at the start and by the end of the first night another 100,000 had been added. Since then the fleet has grown to over one million boats, reflecting a huge increase in interest in the race among armchair sailors.

Ed Gorman / IMOCA
Cape Horn times
1- Maître CoQ IV on 01/02/2021 at 13:42 UTC after 55d 00h 22min of racing

2- APIVIA on 03/01/2021 at 04:39 UTC after 55d 15h 19min 14h 56min behind the leader

3- LinkedOut 04/01/2021 at 00:40 UTC after 56d 11h 20min 1d 10h 57min behind the leader; 20h 00min behind Apivia

4- APICIL group on 01/04/2021 at 02:40 UTC after 56d 13h 20min 1d 12h 58min behind the leader; 02h 00min behind LinkedOut