18 February 2011
Musto Skiff sailor Andy Peake has found himself as the new, unexpected and somewhat reluctant champion of the SailJuice Global Warm-Up 2011. Almost a fortnight since the final event of the UK dinghy winter travellers' series concluded at a windy John Merricks Tiger Trophy at Rutland Water, controversial debate about the legality of their experimental sails has forced the winners, Merlin Rocket sailors Matt Biggs and Ben Hollis, to relinquish the title.
Biggs explained his reasons for retiring in a message to readers of Yachtsandyachting.com, where the debate has been running hot over the rights and wrongs of using experimental sails in the SailJuice series. "After much heartache, and the reading of the comments placed on this website and the Merlin Rocket forums, myself and Ben have decided to duly retire from the event," wrote Biggs. "It was never our intention to gain any illegal advantage, we were just testing the longevity of the newly designed sails not the performance."
Musto Skiff sailor Andrew Peake, now elevated from runner-up to 2011 champion, commented: "Obviously it's always nice to win a competition, but I'd have preferred not to have won it like this. As far as I'm concerned, Matt and Ben won the series fair and square, and it's a shame they've felt compelled to retire from the SailJuice Global Warm-Up. The experimental sails they were using were, for me, a non-issue, and had absolutely no bearing on the outcome of the Series. But I hope they'll come back next year and we can enjoy another round of winter competition on the water without any of the off-the-water politics."
Series organiser, SailJuice.com editor Andy Rice commented: "I feel terribly sorry for Matt and Ben about what's happened. I'm not sufficiently familiar with the minutiae of the Merlin Rocket class rules to understand their error, and maybe they broke the letter of the law, but they certainly didn't break the spirit. I respect their decision, but it wasn't necessary in my view. This doesn't mean I condone willful rule breaking, but what happened here was not a case of that. I set this series up as a bit of fun, and to get people out racing and meeting up with old mates from other classes. Hopefully that's what most people have got out of it this year, and I'm looking forward to sailors enjoying more of the same next winter."
The prizegiving is set to take place at the RYA Volvo Dinghy Show at Alexandra Palace at 1245pm on Saturday, 5 March 2011.
Series sponsors of the Series: Holt, Hyde Sails, Laser Performance, RS Sailing, the Musto Skiff class, SailRacer.co.uk, YachtsandYachting.com and SailJuice.com.
For updated results:
www.sailracer.org/globalwarmup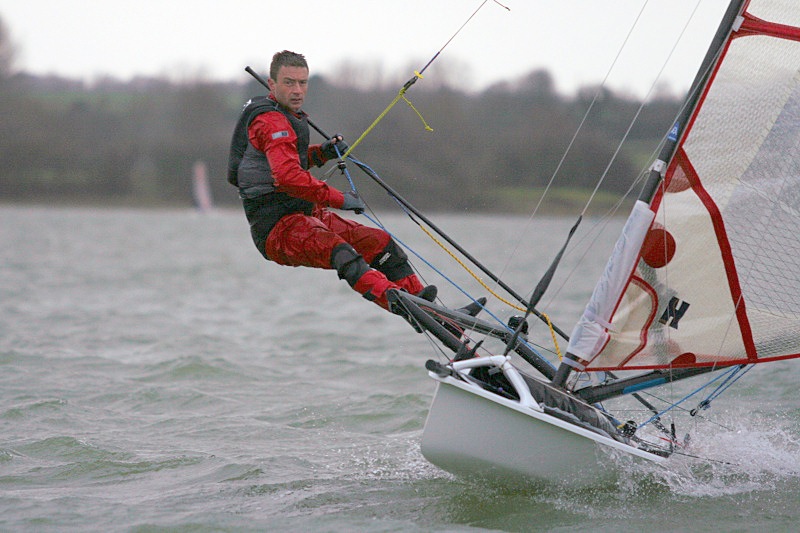 © Tim Chapman