MP3 audio (14 minutes):
Torvar Mirsky is one of the top talents on the World Match Race Tour. The young Australian is earning the respect of some of the biggest names on the professional circuit, and he tells Sailing Talk about his plans for the future...
Listen to the podcast in the audio player below...
or download the podcast to your desktop by clicking the link below....
CLICK HERE TO DOWNLOAD SAILING TALK PODCAST...
If you're an iTunes user, you can subscribe to Sailing Talk here...
Subscribe to Sailing Talk in iTunes link...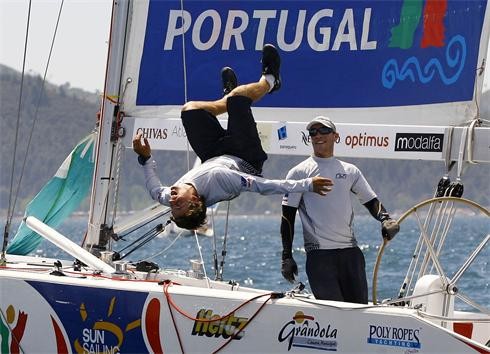 © Wander Roberts: Torvar Mirsky backflips as he wins the 2009 Troia Portugal Match Cup